Our Custom Garage Organization Services
Custom Built Garage Organization & Storage Solutions for Your Home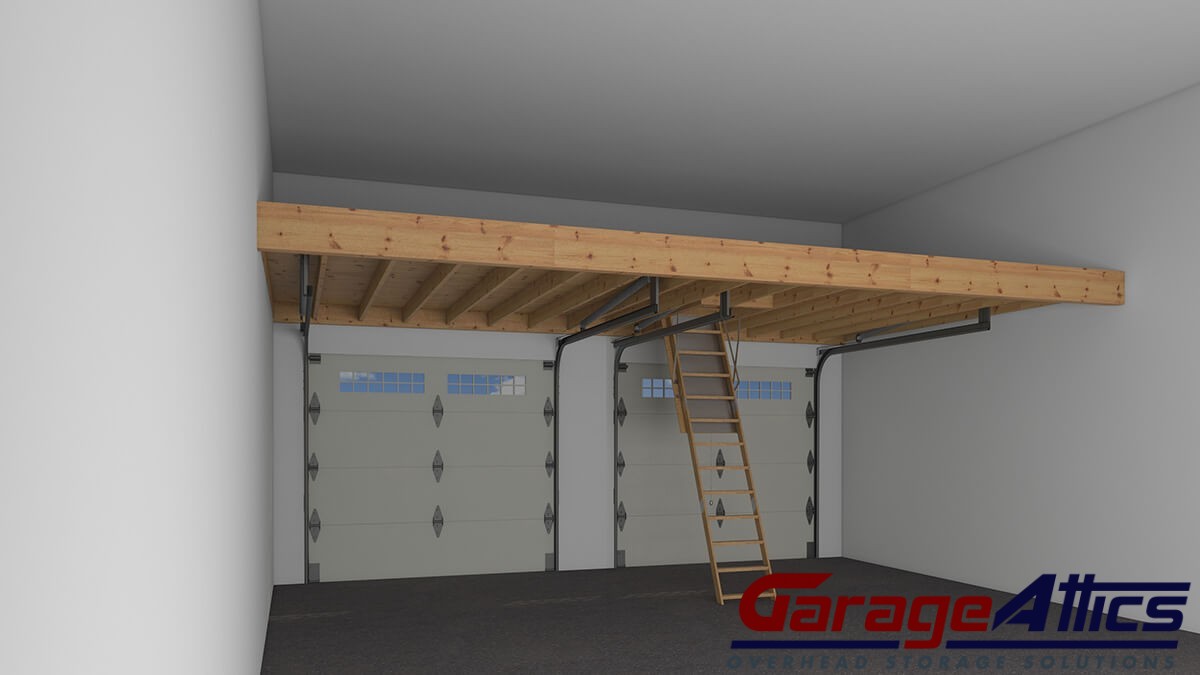 Garage Attics provides customized garage organization services to maximize the existing space you already have in your garage. Our overhead Garage Storage Lofts and Wall Shelving solutions will provide you with an affordable way to get your belongings off the floor so you can use your garage as it was originally intended…to park your car.
1. Overhead Garage Storage Lofts
A Garage Attic is the overhead storage loft you need in your garage to get all of your belongings off the floor. It's great for people who have more stuff than they have the room to neatly store away. By taking advantage of the unused area above your garage door tracks, our storage loft solutions are a quick and affordable way to maximize your existing space.
2. Suspended Garage Storage Shelving 
If you've already tried the free-standing shelf units from the big box stores, you've probably
discovered they take up quite a bit of floor space in your garage. While most of these shelving
units are sturdy and provide a way to store boxes and other items, the floor space they absorb
is quite substantial. Our suspended wall shelving solutions will allow you to neatly organize
your things without reducing your usable floor space.
Customize Your Garage Organization Needs with Our Available Service Options
CONTACT US today to learn how we can help you with your garage organization needs!
Schedule a No Obligation, In-Home Consultation HERE
Get an Instant Cost Estimate for Your Project HERE